PA Programs!
Are you interested in potential lectures for your program?
We provide virtual, in-person or recorded lectures to PA students about the clinical year, PANCE, licensing/credentialing, loan repayment, job searches, contracts, finances, burnout and many more topics. Please reach out to us if you are interested in setting up a lecture for your next End-of-Rotation week or at some other point in your program.
"The presentation was spot-on! These guys really know the best advice to give to students to help them prepare to become PAs. Our program will definitely recommend them every year!"
-Faculty Member, Hardin-Simmons University PA Program
"Jordan and Shayne of The PA Blueprint provided an excellent presentation on program-to-practice topics. They were well-informed and provided a wealth of knowledge to our students that is applicable to their future practice as Physician Assistants and will help them navigate challenges faced as new graduates. Our program plans to use The PA Blueprint as a resource for our students going forward."
-Faculty Member, University of St. Francis PA Program
TOPICS WE COMMONLY COVER:
We also present to PA organizations and state chapters!
Email us at ThePABlueprint@gmail.com to get started on giving your PAs what they need to succeed.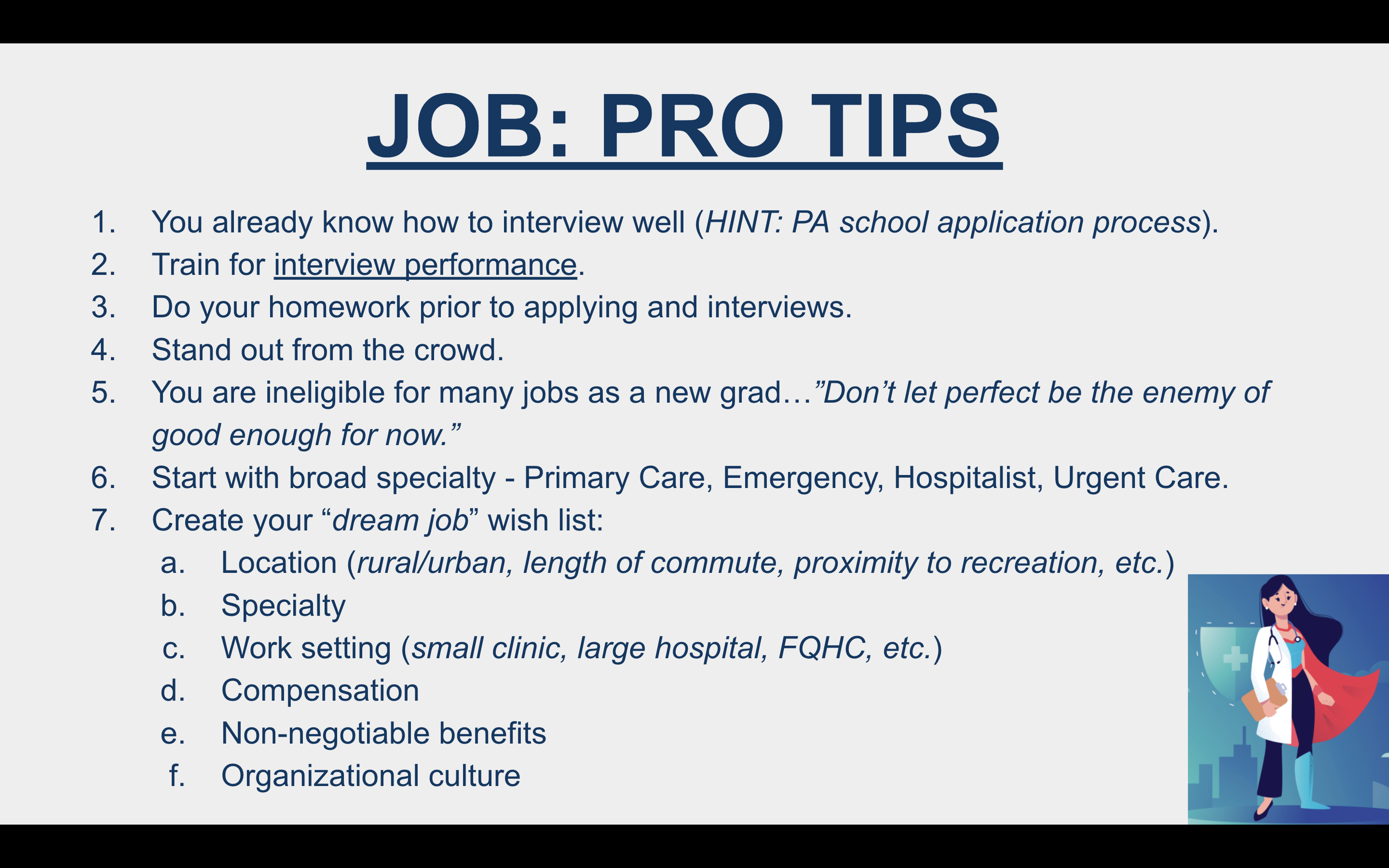 Get customized lectures based on the content you wish to have covered. We also offer bulk order discounts to your program.