ALL ABOUT THE PANCE: Basics, Resources, Pro Tips + More
PANCE BASICS
So, you're moving along within the clinical year, or maybe getting ready to graduate and have this looming certification exam ahead of you. When we give our presentations, we always start off with some reassurance: Typically, 93% or more pass the PANCE. You're not likely to be in that other 7%, especially if you have found yourself towards the middle or high end of your PA class. So, take a deep breath and tell yourself "I got this."
In order to feel more confident, let's (re)introduce you to the basics of the exam itself:
5 Hour PANCE

300 Multiple-choice questions
5 blocks of 60 questions
60 Minutes to complete each block
Total of 45 minutes of break time
Fee: $475
Passing score is 350 (range = 200-800)
Results will be available within 4-14 days
PANCE RESOURCES
There are plenty of PANCE study resources out there, so you might want to shop around and find some that best fit your learning style. Most of the resources should be working off of the PANCE Blueprint, which should prepare you for the test ahead. We have found that some of these tools come most recommended from the students that we interact with, so here are what we've found to be the best resources out there:
11 PRO TIPS
Start doing practice questions about halfway through your clinical year, then increase as you get closer to graduation.
Take the PANCE within 2-4 weeks of graduation, as you'll be most ready then.
Take the PANCE wherever you want (I took mine in Denver, CO, during an epic post-grad road trip — see below).
Train for test performance, including optimizing sustained-focus and decision-endurance.
You will probably walk out thinking that you didn't pass, but there's a 93% chance that you did!
Remember that you know how to take and pass tests, this one is just longer than the usual EORs.
Remember that the EORs and your other exams/objectives are based on the PANCE blueprint, so all of the hours spent studying for those have been prepping you for the PANCE!
Your PA program has a lot invested into your passing of the PANCE, as they usually publish their pass rates and want them to be a recruitment tool.
Choose 1-3 resources from our list above, but don't spend hundreds of dollars on copious resources, as they all are good enough to get you to pass. (FYI: I just used 2 resources: Comprehensive Review + Davis)
Focus your studying in accordance to the PANCE Blueprint, but note that your program and study resources already are based off of it.
Plan on celebrating after you finish taking the exam, because you deserve it!
MY PANCE STORY
I booked my PANCE in Denver, Colorado, as I was planning a 2-month cross-country adventure after graduation. I studied a ton during my last rotation, and made sure I set 1-3 hours aside each day on the trip leading up to my exam on June 1st, 2012. Mind you, some of the studying also occurred while I was partaking in the local culture: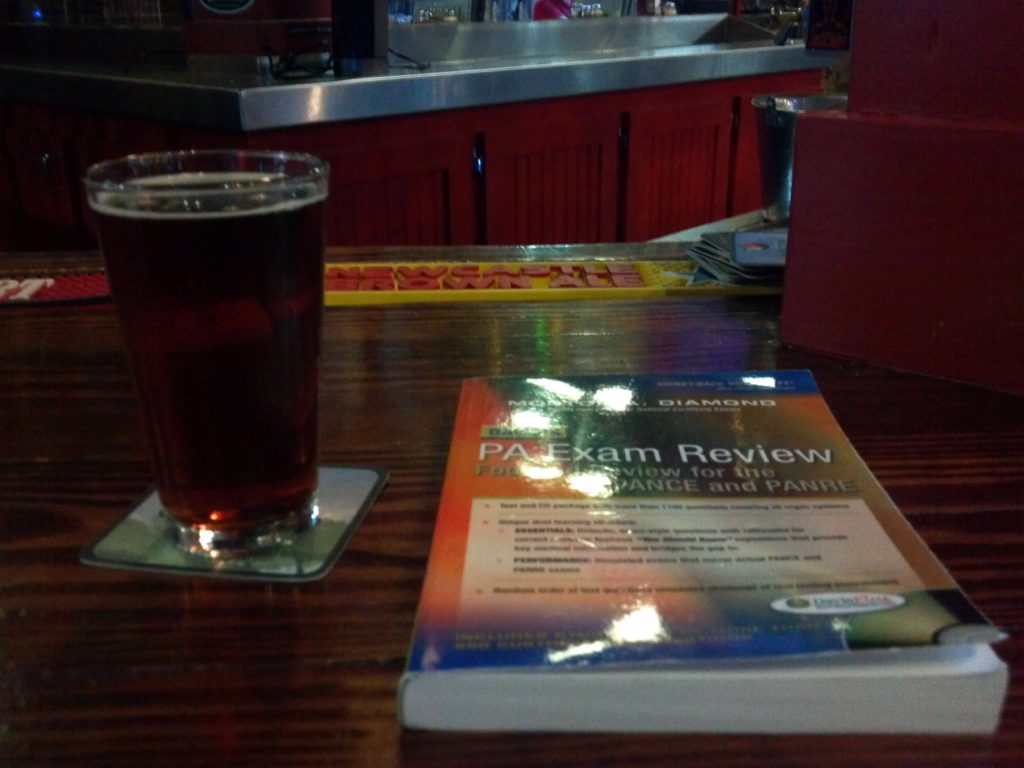 Given that I felt so confident that I was ready, I bought tickets to go see Bon Iver at Red Rocks the night before the test, but made sure to have my test time set at 1pm to allow for a later night. Well, the concert was epic, but so was the wait to get out of the parking lot when the show ended! So, I didn't get home until about 3am, which was not ideal and not how I planned it! Fortunately, I was very sober and got plenty of sleep, then crushed my test day routine, took the exam, and joined the 93% of my peers by becoming a PA-C!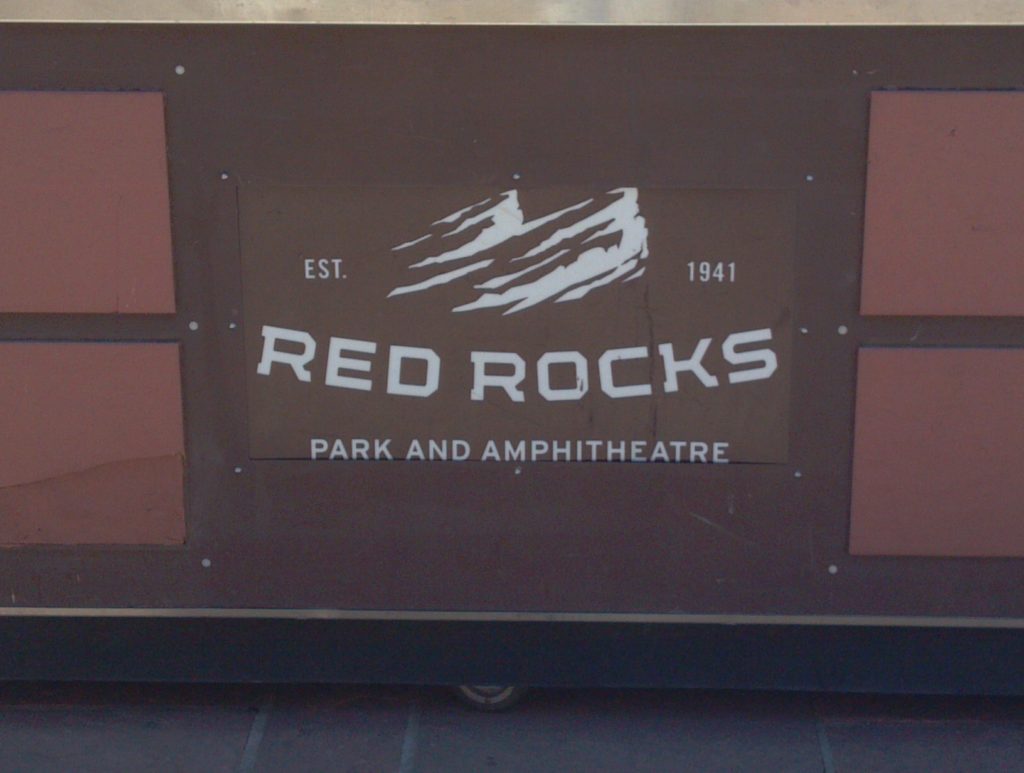 And there you have it: pretty much all that you need to know about the PANCE, plus a fun story to demonstrate how if I can pass the test after staying up WAY too late the night before the exam, you will be fine!
DISCLAIMERS: 1) The views expressed here are our own and do not necessarily represent the views of our employers. 2) We don't know what we don't know. Feel free to message us if you don't agree with something that you read. 3) We do have affiliate agreements with companies. By clicking on our links and making any purchases, we may earn some money on those generated sales. We also will earn some money by purchasing the books via the links above.