THE ESSENTIAL CLINICAL YEAR RESOURCES FOR PAs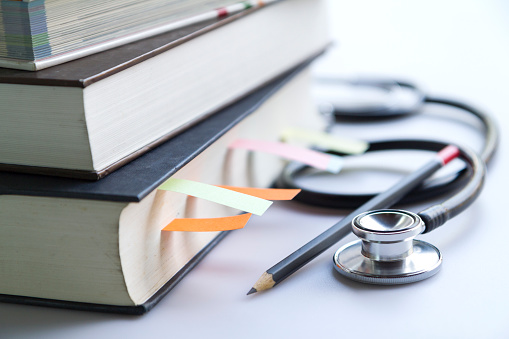 Our goal at The PA Blueprint is to keep you as informed as possible, and one way we can do that is to connect you with the clinical resources that you may need during your rotations and beyond. Keep in mind that you don't have to be a genius to practice medicine, but if you're resourceful, you'll surely come out looking like one!
Below you will find one of the most comprehensive lists of clinical resources that we've found out there. You surely won't need all of them, but we encourage you to shop around, read reviews and find which best match your learning style.
CLINICAL RESOURCES: ALL ROTATIONS
APPs/WEBSITES
WEBSITES
BOOKS
PRIMARY CARE — FAMILY MED/PEDs
FAMILY MEDICINE
PEDIATRICS
PRIMARY CARE — INTERNAL MEDICINE
SURGERY
EMERGENCY MEDICINE/URGENT CARE
PSYCHIATRY
WOMEN'S HEALTH
ORTHOPEDICS
DERMATOLOGY
CRITICAL CARE MEDICINE
We wish you the best of luck out there during your clinical year! Make sure to check back in with us regularly to find information to help you along your journey.
For End-of-Rotation (EOR) resources, click HERE.
For PANCE resources, click HERE.
DISCLAIMERS: 1) The views expressed here are our own and do not necessarily represent the views of our employers. 2) We don't know what we don't know. Feel free to message us if you don't agree with something that you read. 3) We do have affiliate agreements with companies. By clicking on our links and making any purchases, we may earn some money on those generated sales. We also will earn some money by purchasing the books via the links above.