TAKING AN ALTERNATIVE CAREER PATH
Interview with Monique J. Williams, PhD, MSPA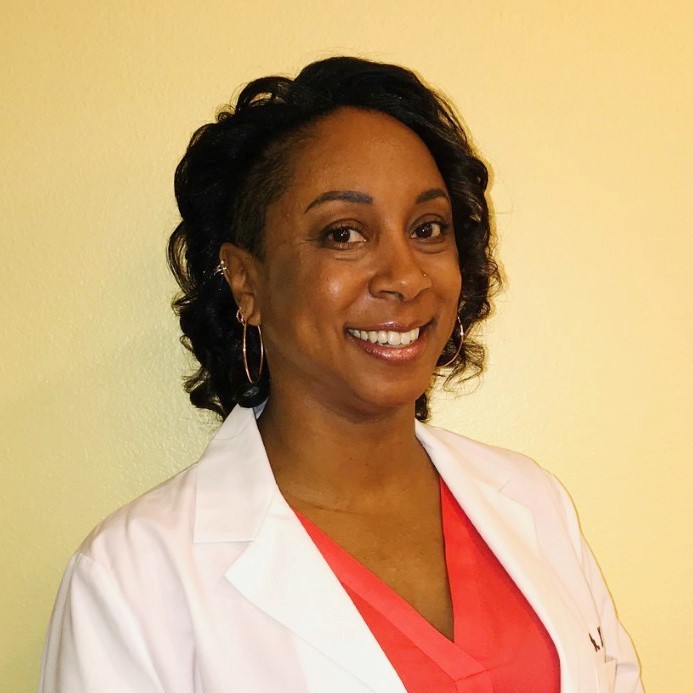 One of the best pieces of PA career advice that we give is to cultivate and leverage your professional network. This isn't only the best way to get a job. It is the best way to open new doors within your career. The best platform for networking is LinkedIn, which we used to connect with Dr. Monique J. Williams, PhD, MSPA. We felt compelled to reach out to her, given her unique 20-year PA career journey, time spent in PA education and current entrepreneurial venture, Authentic Wellness, LLC.
During our initial meeting, we felt that her insights and perspectives were not only reflective of an impressive 20 years of experience, but also very relatable to most of us in healthcare. We appreciated how she recognized her frustrations about some aspects of healthcare and academia, which many of us share, and turned them into the motivation to blaze her own path into alternative wellness. This is the main reason why we wanted to share her story, which we hope can serve as an inspiration to others who may reach a career crossroads, but don't yet share her boldness or vision on taking action.
With that said, please enjoy the following interview with Dr. Williams:
Can you tell us a little about yourself, including your PA journey?
"Hi!  I'm Dr. Monique J. Williams, an individual with a passion for helping others feel safe to live their most authentic life filled with meaning that aligns with their purpose.  My upbringing and life experiences exposed me to view wellness from a holistic perspective.  My father was a Physician Assistant (PA), so I grew up with this understanding of the importance of health. 
During my time in college, I knew I wanted a career that aligned health and education because they were key elements that everyone needed.  Following in my father's footsteps I went to PA school which provided me with a foundation of allopathic medicine.  However, during my clinical year there was an incident with a patient that was not a legal citizen that did not speak English that shifted my perspective on the healthcare system.  The lack of compassion and suboptimal care provided to this patient was eye-opening! 
Many of the clinicians on my rotations seemed jaded with the bureaucracy of the healthcare system, and lacked the training to support patients with diverse perspectives of health and wellness.  It lifted the veil and exposed how patients were not receiving quality equitable care.  From that experience, I knew I wanted to focus my career on healthcare education to help new clinicians understand the importance of working with diverse underrepresented and underserved communities. 
I went on to complete my PhD in health sciences education and research to pursue work that would allow me to have an impact on how new clinicians viewed their roles and responsibilities in the healthcare system, and the importance of their impact on the lives of individuals and communities.  Over many years, I've worked in PA, nursing, and healthcare administration programs to support students on their journeys to becoming healthcare professionals.  Additionally, I am a woman, daughter, wife, and mother that supports my family, friends, and community in advocating for their specific health and wellness needs. "
You worked in PA education for many years. From your experience, can you name some traits/qualities that you saw in the most successful students?
"Some of the traits/qualities I saw in the most successful students were resiliency, humility, and compassion.  Students in PA school are typically very competitive because they had to work hard to secure their spots in a PA program.  Once they are in the program, most of them still carry that sense of competitiveness with their classmates.  However, PA school can be a very humbling experience and students learn quickly the only one they are in competition with is themselves.  There may come a time when they don't perform as well as they had hoped on an exam, practicum, or clinical rotation so this is where resiliency is necessary to keep moving forward. 
Resilient students learn from your mistakes, and are accountable to work towards doing better the next time they are faced with a challenge.  Students must understand they will not always have all the answers, and that many patients may not represent classic textbook cases.  Being humble and knowing when to seek advice from colleagues helps to build their ability to understand the importance of optimal team practice in the best interest of the patients.  Moreover, it has been my experience that students that demonstrate compassion for themselves and their classmates tend to have a great deal of compassion for their patients.  Many of the most compassionate students have positive experiences during their clinical year because their hearts are aligned with working with the patients, rather than solely focusing on grades."
In our initial discussion, you mentioned how frustrated you became with both healthcare academics (including PA, Nursing, etc.) and the US healthcare system. What were your core frustrations, and why did you choose to move away from working within those systems?
"My core frustrations have been the lack of diverse perspectives on health that serve the individualized needs of the patients, as well as the restrictions placed on clinicians to do what's in the best interest of the patients due to bureaucracy.  The fast paced prescription first perspective does not address some of the deeper concerns that many patients face in their daily lives.  I completely understand the need for prescription drugs for specific pathologies, but I also understand that prescriptions are not always the most effective option and/or may only help treatment at a surface level. 
Due to the productivity expectations of healthcare providers, clinicians are often given very limited time to see patients which hinders them from building relationships.  Patients, especially those from underrepresented and underserved communities, are not always allowed a safe space to openly share concerns that impact their health.  Also, patients can often be made to feel that their traditional wellness remedies are not respected in the allopathic space which could lead to serious gaps in healthcare knowledge between the provider and the patient, establishing an effective treatment plan, and compliance. 
Authentic Wellness, LLC has an interest in health and wellness that is founded in holistic approaches that incorporate allopathic, osteopathic, and integrative alternative principles that address the needs of the body, mind, and spirit of all individuals.  We provide the safe spaces necessary to address the daily stressors of the many expectations placed on individuals that impact their wellness on all levels."
You've moved to practicing more holistic, naturopathic and alternative medicine. What appealed to you most about transitioning to that, and do you think that there's more room for these practices within the current allopathic framework? What can you recommend for others who may also want to practice more holistic medicine?
"The transition to practicing more holistic, naturopathic and alternative medicine appealed to me after my personal experiences of feeling unheard, neglected, and receiving subpar care within the allopathic setting.  Please note, I absolutely respect allopathic medicine when clinicians are allowed the autonomy to truly practice in the best interest of the patient and are able to provide in-depth patient education to address their needs.  Therefore, I do believe there is room for alternative wellness practices in the allopathic framework. 
I believe it starts in healthcare education programs, such as PA programs.  We need to support students in maintaining physical and emotional wellness to live their most authentic lives and attain their desired outcomes (becoming healthcare providers is only one desired outcome).  I believe extending time, support, and resources such as services provided by Authentic Wellness, LLC to healthcare providers and support staff will reduce burnout and increase authentic engagement with patients, which in turn improves health outcomes for the health care communities and the patients they serve. 
For students that want to practice more holistic medicine, I am in the process of developing courses and services to help students and practicing providers understand how to incorporate holistic practices into their personal lives and in their professional practices.  I am a true believer that it has to start with the individual first.  I have been on this personal journey for many years to incorporate holistic practices in my life and the lives of my family.  It is through my experiences that I am able to share myself authentically with my clients and align this work within my practice.  I welcome students and current providers to contact Authentic Wellness, LLC (authentic_wellness@yahoo.com) to discuss how we can be of service to help them achieve their goals of incorporating alternative healing modalities into their practice."
Where can our audience find more information about you, including those who are interested in your wellness work?
"For more information on my passion for the services and products provided through Authentic Wellness, LLC, please visit www.authenticwellnessllc.com and follow us on Instagram @authenticwellness_llc. If you have specific questions or want to discuss your individual need for services or products email authentic_wellness@yahoo.com or text/call 951-444-1338."
We wanted to thank Dr. Monique J. Williams for taking the time to connect, and agreeing to give us this interview, as we found her PA journey to be fascinating. From two PA-preneurs to another, we wish her the best of luck with Authentic Wellness, LLC! Stay tuned for more potential collaborations with Dr. Williams in the future!
DISCLAIMERS: 1) The views expressed here are our own and do not necessarily represent the views of our employers. 2) We don't know what we don't know, so feel free to message us if you don't agree with something that you read. 3) We do have affiliate agreements with companies, so by clicking on our links and making any purchases, we may earn some money on those generated sales.
#thebetterwaytopa #thepablueprint #physicianassistant #physicianassistants #physicianassociates #physicianassistantstudent #physicianassistantlife #physicianassistantstudies #pastudent #palife #pasdothat #paschoollife #pastudentlife #burnout #paschool #pasofinstagram #medicine #career #healthcare #success #resilient #doctor #nurse #nursepractitioner #growth #covid